Kim Newman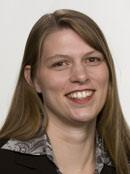 My name is Kim Newman, I started The Massage Clinic, Inc. in January 1999 with Dale Newman. I decided to go to massage school my sophomore year of high school after completing a training course to become a nurses aid.
I found massage was a great way to help people have a better quality of life. In September of 1997 I enrolled with Seattle Massage School in a 1080 hour course. In 2002 I completed my advanced training in medical massage. In 2013 my husband started losing weight by following the Ideal Protein weight loss program.
When he lost all but his last 25 lbs I decided to join him in the Ideal Protein weight loss program. I have lost my goal of 25 lbs and feel great. The most impressive thing about our journey on Ideal Protein was the transformation of our lives. We are now more active and spend more quality time as a family.
Our son has enjoyed the benefits as we are also more active with him. Watching my husband and son play and interact more has been a blessing. Because of this we decided to become independent authorized clinic for Ideal Protein.*
Dale Newman

April Coke
*Individual results while following the Ideal Protein Method will vary
Our medically developed weight loss protocol and smarter lifestyle choices education offers dieters what they really want…a structured program that can put an end to constant dieting.
The Massage Clinic, Inc is Authorized to Use the Ideal Protein Weight Loss Protocol and Products. The testimonials on this website are those of the individual that is identified, you should not necessarily expect to receive these results. Typical results vary from person to person and individual to individual when the Ideal Protein Weight Loss Protocol is followed properly. You should consult your physician or other health care professional before starting this or any other diet program to determine if it is right for your needs.
4322 Rucker Ave Everett WA 98203 – Phone: 425-231-7515
Copyright © 2018 Ideal Protein All rights reserved.